Postural Alignment Therapy sessions with me are like a holistic approach to physical therapy. We'll take a broad-spectrum approach to help you reach goals such as the following:
rehabilitate chronic or post-traumatic pain
optimize and maintain athletic performance
manage special health and lifestyle conditions
get the support you need to stick to your wellness regimen
prevent injuries and ensure graceful aging (the few, the wise!)
I am a certified Postural Alignment Specialist through the Egoscue Method (which was what originally cured me from my own chronic pain) although I incorporate much from yoga and other bodywork disciplines into my work. Sessions with me will vary widely depending on your individual needs and goals, but here's an idea of what to expect: We'll first do a detailed intake and various assessments to get a sense of underlying causal patterns. Then we'll work together to devise a realistic treatment plan, which will likely involve a series of corrective homework exercises and possibly some hands-on bodywork.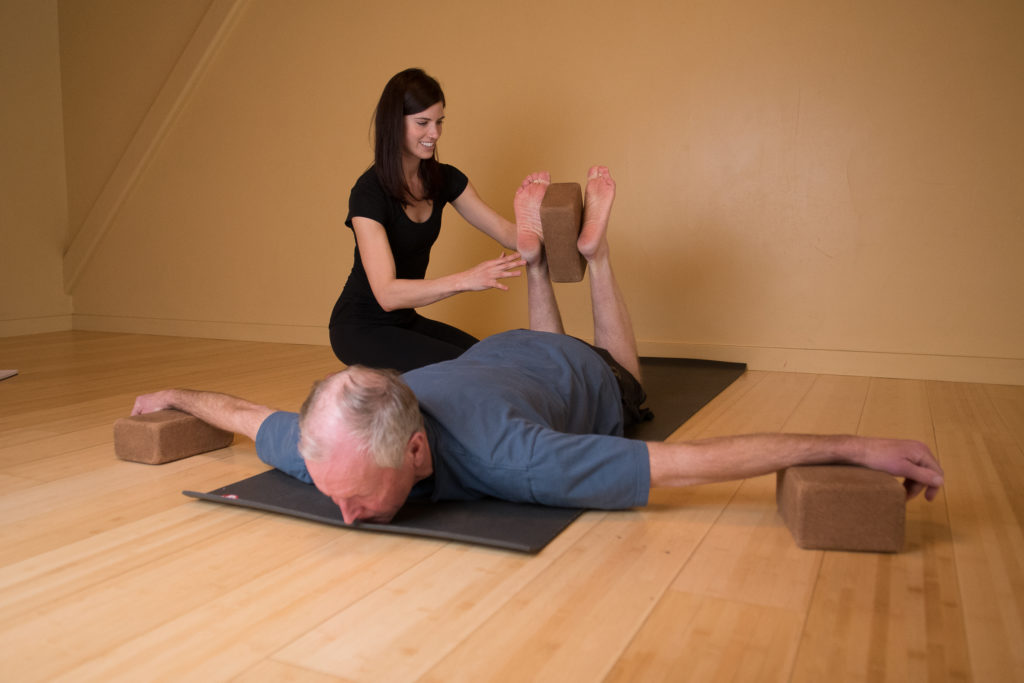 We'll check back in to see how the plan is working and make changes as necessary. Postural alignment work is not a quick fix, and I usually work with my clients over a period of several sessions, adjusting our plan of action as their posture and biomechanics improve. Sessions with me are typically an hour, although I'll occasionally do 90 minute or 30 minute sessions depending on the needs of my clients.